Sky Link Public Website Privacy Policy
Thank you for visiting Sky Link. We value the relationship we have with our guests, subscribers & clients, and we are committed to responsible
information handling practices. Sky Link is an Inilex web site. Inilex operates several websites, if you share information with any of the our websites,
your information may be combined with or shared between current or future Inilex Companies, and other Inilex entities and subsidiaries as specified
in this Privacy Policy. This privacy policy applies only to information collected online in the publicly available areas of our websites. If you are a subscriber
to any Inilex commercial services a different policy will apply, the policy specific to your service is available after logging-in to your account on the specific
website where your services are accessed.

Although Inilex's businesses and websites have unique services and offerings, they each share similar privacy philosophies and principles.

• Providing you with our information practices
• Providing you the opportunity to update or correct your personal information
• Using information security safeguards
• Limiting the sharing of your information with other parties

1. What Information is collected?
2. What do we use the information for?
3. Sharing of information
4. Use of cookies
5. Policy changes
6. Questions or Concerns
1. What information is collected?
Any information you enter during the submission of forms can be collected and stored in our customer database. In order to better define
the types of information that is collected, we have identified and grouped these into two categories:
a) Personal Information
b) General Non-Specific & Demographic Information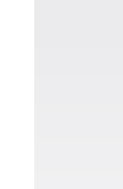 Personal Information
Personal information as defined by this Privacy Policy is any information that identifies you personally, such as name, address,
telephone number, Personal Identification Number, email address, username, Personal Identification Number (PIN) or Password.

General Non-Specific & Demographic Information
Non-personal information, either entered by you or recorded as part of the transaction process, is considered to be General
Non-Specific & Demographic Information. This is information that does not contain personal information, but rather is comprised
of the type and quantities of products purchased, and any demographic information. Inilex also has the ability to track your
navigation through this site by recording the Uniform Resource Locator (URL), as well as your computer's IP address, which is
a unique address assigned to your PC by your Internet Service Provider or Information Systems department on a TCP/IP network.

2. What do we use the information for?
In order to provide you with the best online experience possible, we may collect both personal and non-personal information to give us a better
understanding of the demographic and geographic profile of our customers. The information we collect is reviewed closely to assist us in determining
the most popular products of interest to our customers, and better structure our site(s) to suit your needs. Inilex may use your Personal Information
to: (a) evaluate and improve our service; (b) enforce the Inilex Terms and Conditions with you or others; (c) prevent fraud or misuse; (d) comply with
legal requirements, valid court orders and exigent circumstances; (i) protect the rights, property, or safety of you or others; (j) offer you new or additional
products or services; or (k) perform market research.
By tracking your IP through our site, we can better understand the types of products and information which is relevant to our customers and may, from
time to time, use this information to provide our customers with information or promotions which match their various geo- and demographic dynamics.
From time to time, we may send surveys via e-mail or online at our website to solicit your feedback on improvements we should make to the site in
order to improve your online experience. These surveys are completed on a voluntary basis, and personal and general information are not required.
Should you not wish to receive notification of subsequent surveys or polls, you can click on the link supplied at the bottom of every promotional e-mail
we send you to request that you not receive such notifications in the future. We may also run contests and/or sweepstakes at various times. By entering
the sweepstakes you agree to disclose your personal information for our use in future marketing campaigns. Your consent for our use of your information
is a condition of your participation and eligibility for any such contest or sweepstakes. Should you contact us via the e-mail contact links on our site, send
comments to us via telephone or written correspondence, we may keep your comments on file for future use in our contact database and you hereby grant
us the right to publish your comments and you grant us the right to disclose your identity.

3. Sharing of Information
Inilex may combine or share any information you provide with its other Inilex entities and subsidiaries. It may also release personal information in the event
of a corporate sale, merger, reorganization, dissolution or similar event. Disclosure to other parties, Inilex uses agents, contractors and other companies to
assist it in providing services, fulfilling orders and information requests, and for other purposes associated with the products that you may purchase from Inilex.
Often, for Inilex to fulfill your order or deliver to you the product or service you ordered, or provide you with the information you requested, these agents,
contractors or other companies must receive your personal information. Inilex will disclose your personal information in these circumstances. When Inilex
uses agents, contractors or other companies to perform services on its behalf, Inilex will require that they protect your agents, contractors or other companies
to perform services on its behalf, Inilex will require that they protect your entities in relation to planned or potential corporate sales, mergers, reorganizations,
dissolution's or similar events. These entities will not use personal information for unrelated marketing purposes and will protect any personal information
disclosed by Inilex in accordance with Inilex's privacy policy. Disclosure required by law.
From time to time, Inilex may be required to provide personal information in response to a court order, subpoena, government investigation,
or as otherwise required by law. We may release personal information under these circumstances. We also reserve the right to report to law
enforcement agencies any activities that we, in good faith, believe to be unlawful. We also may release certain personal information when
we believe that the release is reasonably necessary to protect the rights, property, and safety of others and ourselves.
Transfer of information.
The Inilex website, as well as other Inilex websites, are operated in the United States. If you reside outside of the
United States, such as in the European Union or elsewhere, please be aware that any information you provide to us will be transferred to
and processed in the United States. If you do not wish for us to transfer your personal information into the United States, do not submit it
to us. If you provide us with your personal information, we will treat your submission of that information as your consent to allow us to transfer
it to the United States. Any personal information that we receive will be treated in accordance with this Privacy Policy.
4. Use of Cookies
"Cookies" are text files that are created by websites and stored on your computer's hard drive. These files assist the website in recognizing a user's preferences
which may have been set by the user while on the website, such as shopping cart preferences, usernames and passwords, etc.
5. Policy Changes
Information contained in this policy may change at any time without notice, so please be sure to check our Privacy Policy statement regularly before disclosing
any personal or non-personal information through this website.