Unlike other stolen vehicle location service, Sky Link
provides broad, nationwide coverage and the ability
to work with all law enforcement agencies. This improves
the likelihood that your vehicle will be recovered quickly.

Sky Link advisors are available around the clock to assist law
enforcement in locating your vehicle should it ever be stolen.

Sky Link service is provided for as long as you own your vehicle
with NO additional subscription fees! Enjoy the peace of mind
that comes with knowing your vehicle is safe and secure.


Having the Sky Link vehicle location service may qualify you for discounts on your
auto insurance. Check with your agent to determine if discounts are available.

Enhance your protection. Should your vehicle be stolen and not recovered
in 30 days, you will be eligible for up to $5,000 in total benefits.
* Click on each header to view more details.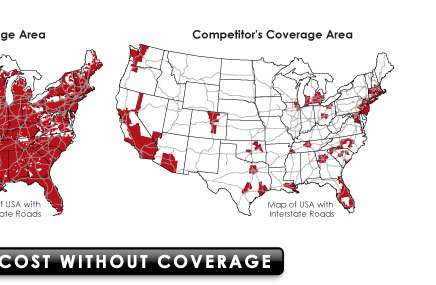 The cost of a non-recovered vehicle in the USA can really add up!
Consider these costs...
Insurance Deductible +
Loss of Personal Items +
Unfavorable Insurance Valuation +
License and Registration Fees +
Taxes / Interest +
Vehicle Customizations +
Alternate Transportation Fees +
Acquisition Fees / Disposition Fees +
Service Contracts
Could easily exceed: